You are about to embark on an incredible journey of learning and exploration.
Please review this section closely to ensure you're prepared for the Fall Term.
This year hasn't gone as expected for anyone — and we know that many of you experienced disruptions to your final year of high school.
That's why we've created two streams of online programming you can take over the summer to help you prepare for this Fall. Both programs are completely optional. If you choose to participate in both, we recommend starting with U of T Engineering Academy in June before moving onto First Year Foundations offerings later in the summer.
Two first-year courses are also available online this summer for those students who are ready to get an early start on credit courses. Read more about APS162 and APS164 on the Courses page.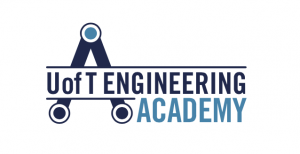 U of T Engineering Summer Academy
Refresh your math and science knowledge in June 
U of T Engineering Academy (UTEA) gives you access to a suite of established online materials as a refresher on core elements of math, chemistry and physics high school curriculum. Being fluent in this content is essential to meeting the demands of your first-year engineering classes.  
UTEA is optional, self-directed, and not for credit. We've designed the experience in consultation with faculty members and high school teachers. You'll also receive guidance from current upper-year U of T Engineering students, helping you focus on what you need to know while building connections within the community. 
Duration: As a self-directed program, you will move through content at your own pace. We recommend beginning the program in early June and ending in early July.  
Cost: All students who accepted their offer of admission by the deadline stated in their offer letter will be able to join U of T Engineering Academy free of charge.   
First Year Foundations
Prepare for your first year from June to August
First Year Foundations programming is a suite of optional sessions, workshops and courses to help you prepare for several aspects of university life — from developing effective study and learning skills to getting ahead with introductions to concepts like computer programming, the engineering design process and communications. 
The First Year Foundations programs below are offered throughout the summer, and each is led by either a staff or faculty member. Much of this programming is free; those with a cost are indicated. 
Academic Orientation

: Free sessions in 

June

 

Success 101

: Free workshops in July, Aug & Sept

 

Engineering Study Skills

: Free sessions in July, Aug & Sept

 

Engineering Design 101

: Week-long program in Aug

; Cost

:

 $200

 

Engineering Problem Solving & Math

: Week-long program in Aug

; Cost

:

 $200

 

Computer Programming

: Week-long program in Aug

; Cost

:

 $200

 

Math Boot Camp

: Free week-long program in late Aug

 
ACORN (Accessible Campus Online Resource Network) is U of T's online student services platform. Use ACORN this summer to:
Update your contact information (including emergency details)
Use the financial planning tool
View your course timetable
View your financial invoice

Your TCard is your permanent U of T student card. It serves as photo identification for academic purposes and as a smartcard to access campus activities, services, facilities and libraries. It also contains your UTORid, a unique code you will need to access online University resources, including your U of T Email Account.
When on campus, you will need your TCard almost daily to access spaces and to identify yourself at exams. You can also carry cash on your card through the TCard+ program, which allows you to make purchases at participating food locations and the U of T Bookstore.
You can activate your UTORid online starting on June 1. Visit the TCard Office website for instructions.
You will be permitted to use one of the following calculator models for your tests and exams.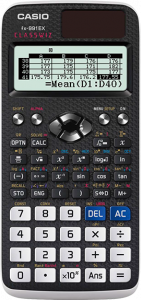 Casio 
FX-991 (EX recommended; any suffix is acceptable, including ES, PLUS, ES PLUSC, MS, MSPLUS2)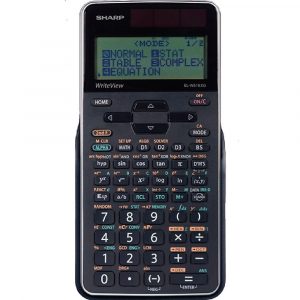 Sharp 
Sharp EL-W516 (any suffix is acceptable, including TBSL, XG, XGB-SL)
Specific residence placement information will be sent out in August, followed by detailed move-in instructions to ensure everyone's health and safety. The University will be sharing additional accommodation details for students who are arriving from outside Canada and need to fulfil mandatory quarantine requirements set up by the Government of Canada.  
For information regarding on and off-campus housing, please visit the U of T Housing Services website. You can also find updates regarding campus residences in the University's COVID-19 Information for Students Applying to Residence for Fall 2020 FAQs.
While every student wants to ensure they have their textbooks in time for the fall, you are not expected to have them for the first day of classes. On the first day of each course lecture, your professor will let you know which textbooks and materials you need. Please check online for details on how to purchase any necessary course materials. 
U of T uses email as the official means of communication with students. For this reason, it is important the email address you have listed in ACORN is a University-issued email account (called UTMail+). Once you have obtained your TCard, you will be able to create your own U of T email address.  
It is your responsibility to keep your email account current and check it daily. You will receive important emails from professors and staff about changes to your schedule or classrooms, upcoming events, marks, exam schedules and more. 
If you plan to live in a campus residence, you will receive information about meal plans from your residence's office. Meal plans are also available to students who commute. 
If the Fall Term needs to proceed online, the University recommends that you acquire a personal computer to support your learning needs. While a suitable system may be Windows- or macOS-based, a laptop can offer you additional flexibility. Please visit www.uoft.me/techspecs for full recommendations. You will also be able to access any software required for class.
The Engineering Computing Facility (ECF) provides in-person computer lab access when on campus, and is available 24/7 through remote access to computers and software within U of T Engineering. When you have paid your minimum required fees or deferred your fees, you will automatically receive an ECF account.
You can rent a locker in one of several locations across U of T Engineering. Rentals are managed by the Engineering Society; check their site for updates on rentals. 
2020
AUGUST 20 
Last day to pay or defer your fees
EARLY SEPTEMBER 
Move into residence, if applicable
SEPTEMBER 7
Orientation begins
SEPTEMBER 10
Fall classes begin
NOVEMBER 9 – 13
Fall study break (no classes)
DECEMBER 9
Fall classes end
DECEMBER 11 – 22
Final examination period
DECEMBER 23
U of T closed for holidays
2021
JANUARY 4
Winter classes begin
FEBRUARY 15 – 19
Reading week (no classes)
APRIL 9
Winter classes end
APRIL 14 – 30
Final examination period