Unlike other first-year students at U of T, engineering students do not have to choose their courses on ACORN. By accepting your offer of admission, you have secured your place in all your courses. You will automatically be enrolled in a full-time schedule based on your discipline. Your timetable will be available in early August. The full-time course load is presented here for the Fall and Winter Terms. 
If you have significant non-academic commitments, health concerns or other special circumstances, please contact the First Year Office to learn about part-time studies (three courses or fewer per term) and reduced course-load options. International students considering part-time studies should first speak with an Immigration Advisor at U of T's Centre for International Experience: isa.cie@utoronto.ca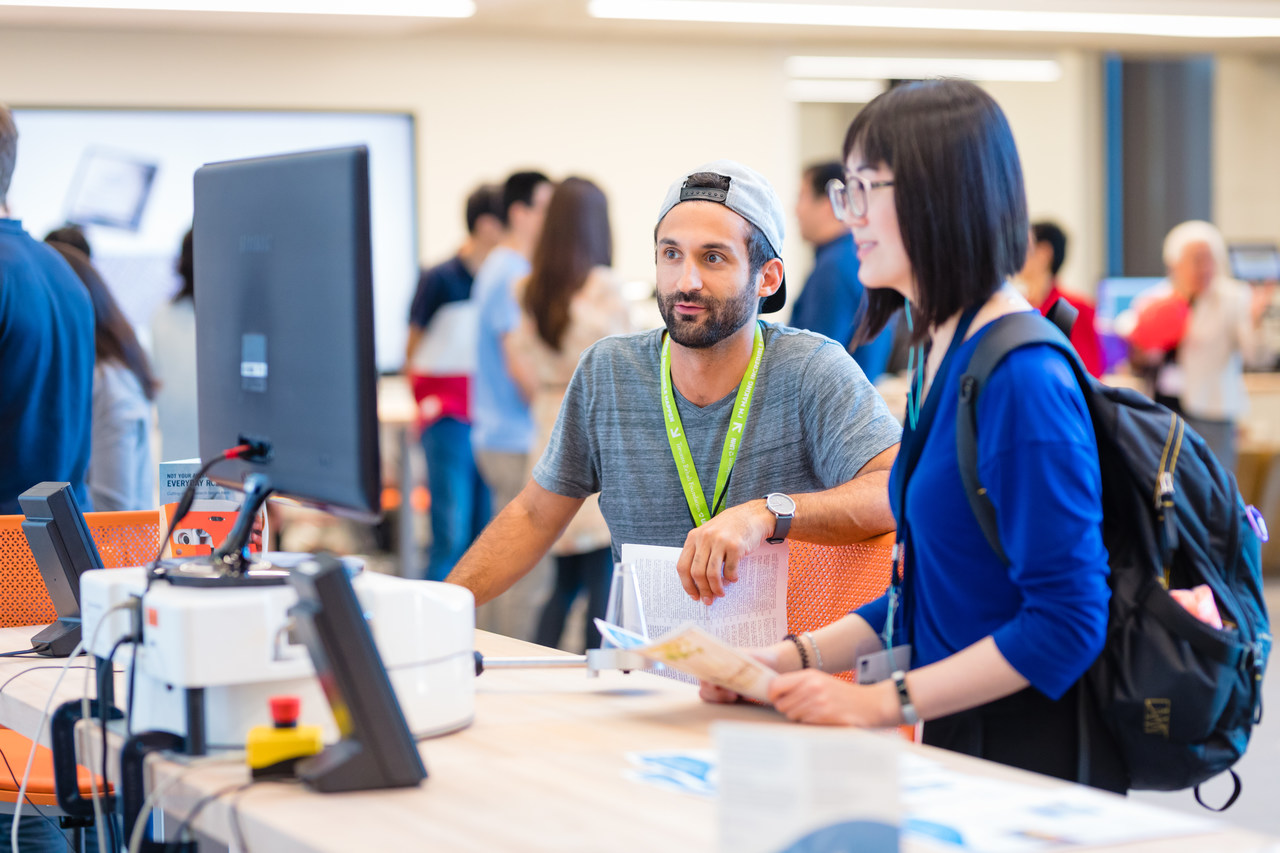 GET AN EARLY START ON YOUR COURSES THIS SUMMER WITH APS162 OR APS164

We are pleased to offer APS162: Calculus for Engineers I and APS164: Introductory Chemistry from a Materials Perspective online this summer to help ease your Fall Term course load. Through these summer courses, you will earn credit toward your first year of studies, allowing you to reduce your course load for the Fall or take an elective. APS162 online during the summer replaces MAT186 in the Fall and APS164 online during the summer replaces APS110. Completion of APS162 or APS164 in the summer will count toward your Fall Term average. 
Students who enjoy working independently and have time to devote to the course during the summer are encouraged to enrol. If you find the course is not a good fit for you, you may cancel your registration without academic penalty by August 2. 
Dates:

 July 6 – August 27
Eligibility:

 Students in 

TrackOne

 or any Core 8 program may take APS162.

 

This course is not available to 

EngSci

 or International Foundation Program

 

(IFP) students.

 
Cost

: 

Course fees for APS162 and APS164 are included in your 2020–2021 tuition; no additional cost to new students.
Sample Timetable
To give you a sense of what your Fall schedule might look like, below is a sample TrackOne timetable. Your official timetable will be available on ACORN in August.
Regardless of your program, as a first-year engineering student you can expect to have approximately 25 to 30 hours of class each week, plus a similar amount of time outside of class for studying, homework, projects and for participating in extra help sessions or office hours. Plan to use the breaks in your schedule and your free time to get involved in co-curricular activities, stay active and healthy, and to stay connected with family and friends.
Lectures are typically three hours per week (usually divided into two or three meetings per week, with the exception of seminar courses) and taught by distinguished faculty members.
Tutorials allow you to ask questions in a more informal and interactive atmosphere. They are at least one hour in length and led by a teaching assistant (TA) who is pursuing graduate studies at U of T.
Practicals (often referred to as "labs") allow for group work or work with partners depending on the nature of the course. Some courses include a two- or three-hour practical every other week.
MONDAY
TUESDAY
WEDNESDAY
THURSDAY
FRIDAY
9:00
CIV100 Mechanics
Tutorial
CIV100 Mechanics
Lecture
MAT188 Linear Algebra
Tutorial
CIV100 Mechanics
Lecture
CIV100 Mechanics
Lecture
10:00
MAT186 Calculus I
Tutorial
11:00
MAT188 Linear Algebra
Lecture
APS100 Orientation to Engineering
Tutorial
MAT188 Linear Algebra
Lecture
MAT188 Linear Algebra
Lecture
12:00
MAT186 Calculus I
Lecture
MAT186 Calculus I
Lecture
13:00
14:00
APS110 Engineering
Chemistry & Materials Science Lecture
APS110 Engineering
Chemistry & Materials
Science Lecture
APS110 Engineering
Chemistry & Materials Science Lecture
MAT186 Calculus I
Lecture
15:00
APS111 Engineering
Strategies & Practice I
Lecture
APS111 Engineering
Strategies & Practice I
Lecture
APS100 Orientation to Engineering
Lecture
APS111 Engineering
Strategies & Practice I
Lecture
16:00
APS111 Engineering
Strategies & Practice I
Tutorial
MAT188 Linear Algebra Practical
APS110 Engineering
Chemistry & Materials Science Practical
17:00
Frequently Asked Questions

Can I change my course timetable
Unfortunately, we are not able to change first-year students' timetables to accommodate personal preferences as we must ensure that all newly-admitted students fit into their required class sections. However, if you have a conflict of a medical, religious or other important nature, you may contact the First Year Office for accommodation in late August. Requests from commuter students will also be considered (e.g. a six-hour gap between classes, etc.).

How do I find my classes?
Each course in your ACORN timetable will show a building code and room number associated with it. You can use the U of T Map to find your way around. For example, if you have a class in MY 150, "MY" indicates the Myhal Centre for Engineering Innovation & Entrepreneurship and "150" indicates the room number.

What do I need to do to prepare for classes?
Your instructors will indicate their respective expectations via their course syllabi, which they will distribute during their first lectures. Syllabi may also be posted in Quercus. We recommend that you review the topics that will be discussed in your lectures ahead of time so that you can make the most of your in-class experience. Some classes require students to work or read sections in advance of their lectures.