Did you know that one in four U of T Engineering students are from outside of Canada? Toronto and U of T is truly a global community where the world comes together.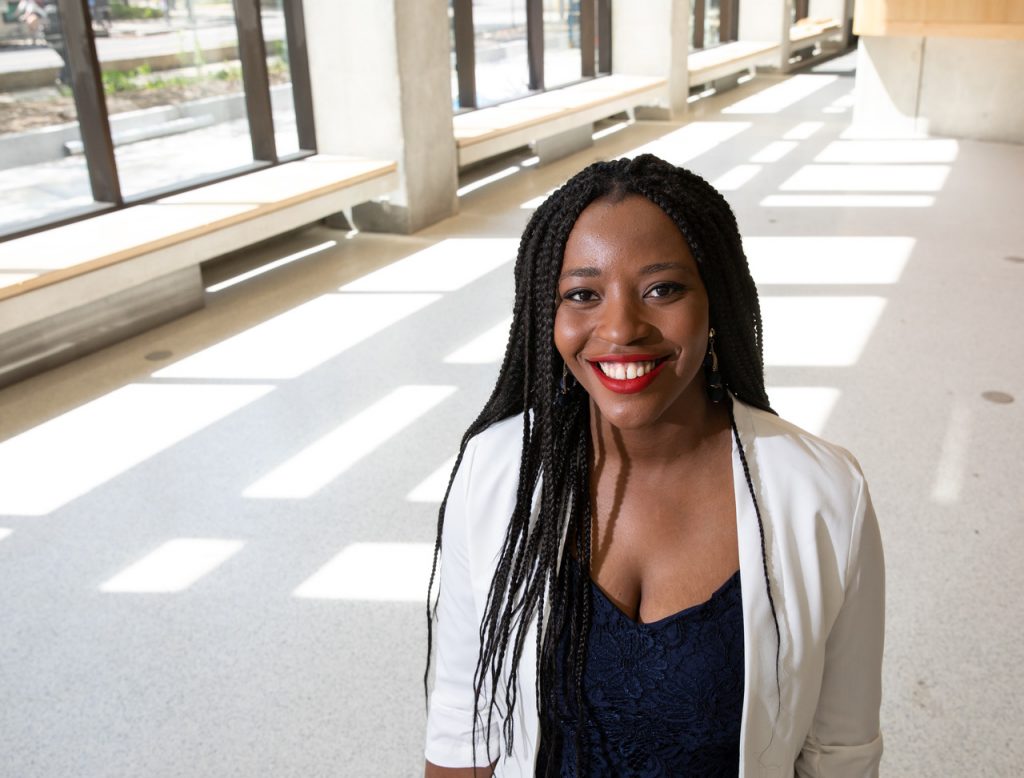 JesusMiracle Chiadika, First Year Advisor, Intercultural Learning & Experience, is available to help you transition successfully as you navigate this exciting time. In addition to general academic advising, she can help you grow your intercultural understanding and global awareness through: 
Exploring your cultural and global identities as a domestic or international student in the U of T Engineering community
Recognizing the multiple ways that a person's culture can influence their behaviour and expectations in academic and personal contexts
Applying frameworks of intercultural communication to how you can successfully collaborate with academic teams and engineering community members
Creating your own intercultural competency and global learning goals to better engage with both your local and global communities
To connect with JesusMiracle, send an email to firstyear@engineering.utoronto.ca.
If you studied at a Canadian high school on a secondary institution study permit, you will need to acquire a post-secondary study permit before beginning your studies at U of T: www.uoft.me/immigration 

Located close to the engineering buildings on the south side of campus is the University of Toronto's Centre for International Experience (CIE). The CIE supports our diverse community of international students and facilitates experiences for domestic students looking to go abroad. Throughout the year, CIE hosts a number of events that will connect you with other students and services at U of T. CIE events are posted on the Career & Co-Curricular Learning Network's website.
Below are some CIE resources that you might wish to explore in the summer months:
Before you arrive in Toronto, there are some things you'll need to prepare for — everything from organizing your travel documents to finding a place to live. Check out the CIE's Pre-Arrival Guide to ensure you're prepared.
Incoming international students can get as many questions answered as possible before arriving at U of T later this summer.
CIE's advisors can provide personalized consultation to international students on immigration and transition to life as a U of T student. 
International students are automatically enrolled in two separate health care plans: your basic healthcare plan — University Health Insurance Plan (UHIP) — and your Supplementary Healthcare Plan. Health care in Canada can be expensive, but UHIP will help cover the costs of medical services at clinics and hospitals, such as visits to a doctor or emergency room, blood tests, X-rays and more.